Africa born in my heart, The 84 days-project CHARITY folder
---
Important notice!
African-Hungarian Union – "Knowledge for the village" mission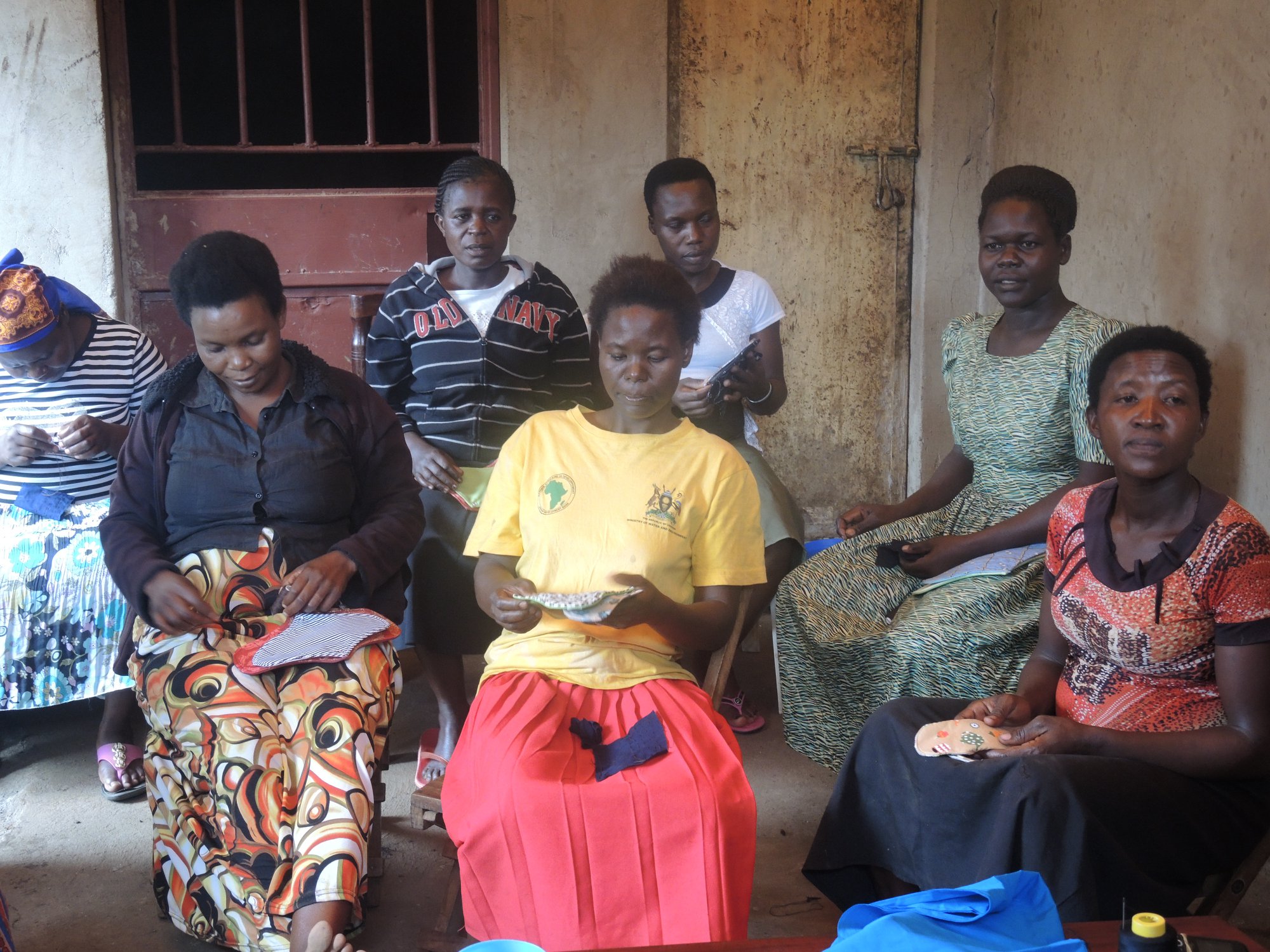 Emilla donations in Manafwa (December of 2018.)
We teamed up with the African-Hungarian Union (AHU) and created a donation menu, where our costumers can help to donate cloth pads and menstrual cups to women in Africa, who can't afford these items.

We would like to ask You, if you wish to help, then all you have to do is purchase the items under the "donation" menu bar which will automatically help the AHU's work to provide these intim hygienic items to women in need.

We also would like join in this mission and help, so we reduced the prices of the items in the "donation menu" and we will also donating them aid kits.
All the items being purchased from the "donation menu" will be given to the African-Hungarian Union along with our donations.
All of the donations  will be documented with pictures what you can follow on the Emilla's Facebook pages.
The donations until June has already been delivered, and with the agreement of the AHU, we are continuing receiving donations now and in the future for their next mission. We would like to ask You, if you can please donate something, even if its just a small item.
You can find most of the donatable items on the bottom of this page!
You can read more about the Hungarian African Society and their work here:
The African-Hungarian Union is a Budapest-based non-profit association. Our activity contains international develpement and retaining african-hungarian cultural relations. We at AHU aim to provide support programs with long-term solutions for minotity groups and people in disadvantaged situation.
Our foreign activities are among others: organisation of african medical missions and establishing medical centers; and we provide professional humanitarian background for the Budapest-Bamako Rally since 2008. We aim to make full use of our professional knowledge domestically too. We organise sensitization trainings for children and adults as well; the ambulance car we operate helps the National Ambulance Service and our team provides health screening in disadvanteged regions.
Our next humanitarian mission, "Knowledge for the village" starts in July; we focus now on the women.living in Manafwa, Uganda. We are goning to teach them knowledge and skills which should help them in their work around the house and family, and on other hand help them to earn income.
First part of the missions program is the theoretical education: we are going to teach women about personal hygiene, hygienical care of infants and children; and a very important theme for women: the intimhygiene.
The menstruation is a great problem for african women, as menstrual pads are luxury goods, where there is often no money for food. We are going to collect menstrual cups and cloth pads and teach them, how to use them. In our last mission we already the presented them theese products to see the acceptance: they mean a huge support and make real difference in the everyday life of theese women. In Manafwa, it rains regulary, so they have the necessary water to clean the cups and pads accordingly.
Second part of the program is the practical education, where we are going to teach women skills like agricultural knowledge, knitting, soapmaking, sewing. 150-200 women are going to participate in the theoretical education, the soapmaking and the menstrual pad donation.
Facts about the situation of women in Manafwa:
Women usually start to menstruate at the age of 12-14.
Most of them can not do their daily work, the girls are not able to go to school while their periods, because they use clothes with minimal absorbing capacity, so they don't provide a real solution.
Except a few women they never used pads before we gave them last time, and most of the schoolgirls haven't even heard of them.
Further information about our charity mission: emilla.hungary@gmail.com
Further information about African-Hungarian Union : konczol.zsofia@gmail.com
The African-Hungarian Union (AHU) official website: http://www.ahu.hu
You can keep track on the donated items here: https://docs.google.com/spreadsheets/d/1HkOEEVzizYvndcb2i-q1fE66Qx_ZQDBITIIHQAHhfKY/edit?usp=sharing
---
---
Certificate